Palo Santo - Holy Wood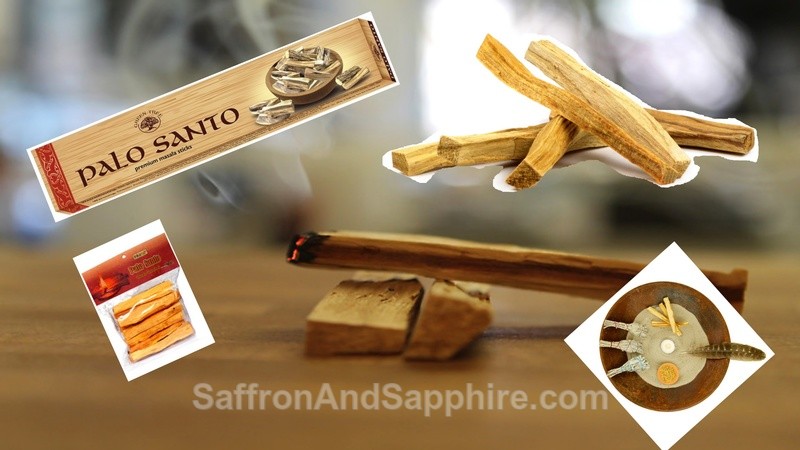 Palo Santo - Holy Wood
PALO SANTO
is a mystical tree that grows on the coast of South America and is related to Frankincense, Myrrh and Copal. In Spanish, the name literally means "Holy Wood".
It is burned in ceremonies by Shamans and others for its energetically cleansing and healing properties similar to Sage. It creates a pleasant, fresh, uplifting scented smoke, with hints of mint and citrus It is great when used in preparation for meditation, but it can be used to enhance creativity, to relieve colds, flu symptoms, stress, asthma, headaches, anxiety, depression, inflammation, emotional pain and more! and is said to bring good fortune.
PALO SANTO WOOD PIECES - 3 PIECES FOR €6.00
Actual pieces of the this resinous wood, ready to burn as it is -each approx 10cm lon. Please note being a natural product, size and dimensions may vary
PALO SANTO INCENSE STICKS - 3 PACKETS FOR €6.00
A packet of 12 sticks, hand-rolled premium quality masala incense sticks, lasting around 1 hour each. Our Palo Santo incense sticks can be used in the same way as the wood pieces - for clearing of energies and places, for healing, for all other practices and offerings.
Incense sticks and wooden pieces can be mixed-and-matched - please indicate at time of purchase. If not indicated, you will receive 3 of the same item selected
PALO SANTO WOOD PIECES IN A BAG OF 100GR APPROX - €18.99
Approximately 11 wooden pieces in a plastic bag. Please note being a natural product, size and dimensions may vary
METAL FIRE BOWL - €15.99
For a ritual fire-ceremony, it is preferred to use a fire-bowl.These fire bowls are made in a German forge, made of rolled iron, slightly rusted - diameter ~ 34cm - includes sand (not included smudges, incense, wooden parts, candle, etc)
These bowls make excellent utensils to be used for various rituals, fire works transformation and purifying rituals as well as shamanic rituals. Please take adequate safety measures while lighting a fire.
Incense and wooden sticks ideally used also with one of our holders and Abalone Shells
Burning Instructions
Use a candle, match or lighter to light the Palo Santo stick. Hold at about a 45 degree angle pointing the tip down toward the flame. Allow it to burn for about 1 minute and then blow out the flame. Move about the space you would like to clear, repeating your intentions and wishes. When finished, place the stick in a fire proof bowl of metal, glass or clay. The glow will end on its own unless you blow on the ember which will keep the smoke going.
(Source)
Florida Water - €14.99
For more information and purchase, click on this link


[/align]
| | |
| --- | --- |
| | |